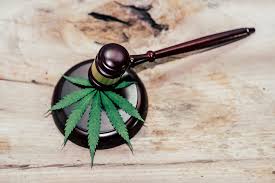 On Thursday, May 21, 2020, Virginia Governor Ralph Northam formally signed a bill into law decriminalizing simple possession of marijuana on the Commonwealth of Virginia. In early April, the two bills were passed by the legislature regarding the decriminalization of marijuana. As we wrote about in April, governor reviewed those bills and proposed additions to the bill before sending them back to the General Assembly for final approval.
Among the governor's proposed changes was to amend HB 972 to extend Virginia's study on the legalization of marijuana and not allow a trial by jury for the civil penalty of simple possession. But those proposed amendments were rejected by the General Assembly, likely due to budget constraints caused by the COVID-19 pandemic.
It is important to remember that the new laws are not in effect until July 1, 2020. That means that all individuals who are arrested for possession of marijuana through June 30, 2020 will be charged with a misdemeanor, rather than given a summons.
If you have questions regarding this new law, or if you have been charged for possession of marijuana or another controlled substance in Richmond, Henrico, Hanover, Chesterfield, or the surrounding counties, please contact the attorneys of Winslow & McCurry, PLLC at (804) 423-1382 or email us at info@wmmlegal.com. We would like to help.