Zoom is a cloud-based video conferencing service you can use to virtually meet with our lawyers – either by video, audio, or both – all while conducting live chats.
How Do I Set Up Zoom?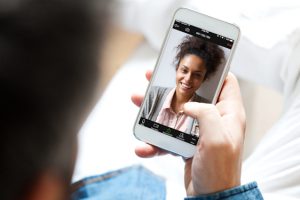 A Zoom Meeting refers to a video conferencing meeting that's hosted using Zoom. You can join these meetings via your cellphone or webcamera connected to a personal computer.
But first, you'll have to download the Zoom app on your phone by:
Or download the Zoom app on your personal computer by:
You do not need to set up an account to attend a Zoom Meeting.  Zoom provides a basic free account and you will need to set one up only if you intend to host meetings.
Can I Schedule a Zoom Meeting With My Lawyer?
At Winslow, McCurry & MacCormac, we offer Zoom Meetings with all our clients.  To schedule your Zoom Meeting or for help setting up, please call us at (804) 423-1382 and request a Zoom Meeting.
We will set up a mutually convenient date and time to have the Zoom Meeting.  Then, we'll send you an email/calendar invitation with all of the information you will need to access the Zoom meeting.
What Should I Bring to My Zoom Meeting?
Easy!  Bring whatever documents and items you would bring to a face-to-face meeting.  Your lawyer will direct you on information he/she needs to perform their work.
What Else Should I Know?
Most clients log in to their Zoom Meeting from their homes.  It is important to pick a location that is not distracting so that you and your lawyer can use time most efficiently.