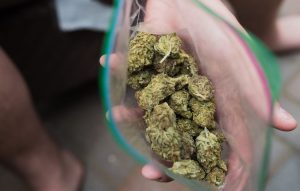 On Sunday, April 12, 2020, Governor Ralph Northam signed a bill into law decriminalizing simple possession marijuana in the Commonwealth of Virginia.
Presently, with regards to a first offense,"any person [who] knowingly or intentionally to possess marijuana" is guilty of a misdemeanor and faces up to 30 days in jail, as well as a fine of up to $500. Va. Code § 18.2-250.1(A).
Conversely, House Bill 972, which is effective July 1, 2020, "[d]ecriminalizes simple marijuana possession and provides a civil penalty of no more than $25." With many criminal and traffic offenses, a defendant is required to pay court costs as a result of a conviction. However, under the new law, "no court costs shall be assessed." This means that the fine should actually be limited to $25.
It is important to note, that simple marijuana possession means that this law only applies to the possession of a personal use amount of marijuana. As of the date of this posting, there has not been an official policy put in place for how much marijuana would be classified as simple possession (the current stand is flexible) but the belief is that it will apply to possession of up to half an ounce.
Further, Gov. Northam included an amendment in the bill that "provides that a person's criminal history record information shall not include records of any charges or judgments for such violations and records of such charges or judgements shall not be reported to the Central Criminal Records Exchange."
It is important to understand that decriminalization of marijuana is not the same as legalization of marijuana. Under the new law, sales will still be illegal and possession of marijuana is still penalized, and criminal if the individual is in possession of more than a personal amount. With this said, it appears that Virginia may still be on the road towards legalization of marijuana, as Gov. Northam included in the bill an order for a work group to study the impact of "legalizing the sale and personal use of marijuana" in Virginia. The group is directed to provide a report by November 30, 2020.
If you have questions regarding this new law, or if you have been charged for possession of marijuana or another controlled substance in Richmond, Henrico, Hanover, Chesterfield, or the surrounding counties, please contact the attorneys of Winslow & McCurry, PLLC at (804) 423-1382 or email us at info@wmmlegal.com.  We would like to help.
Source: https://www.wusa9.com/article/features/producers-picks/northam-marijuana-virginia-legislation/65-50960d97-9278-4d58-a8cc-db342a5c0359