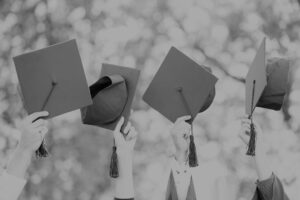 Your child has graduated high school – and while your child will always be your baby – if your child is about to turn eighteen (18), the fact rains that they will soon be adults in the eyes of the law. This means that as parents you are no longer able to handle such important duties such as assisting them with their finances, speaking to their doctors or getting their medical records.
So as to prepare your new found adult, it is common for children going off to college or moving out of their parents home to put a power of attorney and an advanced medical directive in place.  This will allow both you and your child to be prepared for potential situations where your child is unable to handle a financial situation or is unable to make medical decisions for themselves.
Power of Attorney:
As we have discussed in previous posts, power of attorney is a document that grants you the power to take financial steps on behalf of another.  For a child transitioning to a young adult this can include helping with such tasks as paying bills, paying for schooling, car insurance, or even their cell phone service.  In a worse case scenario, it would allow a parent to step in and maintain their child's finances when they are unable to do so.  When the power of attorney would be effective can be determined by your child based on their individual wishes.
Advanced Medical Directive:
All adults in Virginia have the right to prepare an advanced directive. As we have also discussed before, this document puts their wishes for the types of medical care, and who they wish to make medical decisions for them in case of incapacitation, into a legally binding document. It also lets your child grant you the ability to get their medical records and communicate with their doctors.
If your child is suddenly injured or incapacitated by sudden illness and there is no one pre-appointed to make their medical decisions or handle their financial wishes – the unfortunately truth is that you as the parent are no longer the first people to be notified and will be denied access to their finances.  Should these documents not be in place, the next step would be filing a petition with the local circuit court for guardianship & conservatorship so as to ask the Court to grant you these powers.
Power of attorney and advanced medical directives are documents that should be tailored to your individual needs. If you or your loved ones needs assistance, we would be happy to help. You can reach our attorneys at (804) 423.1382 or at info@wmmlegal.com.