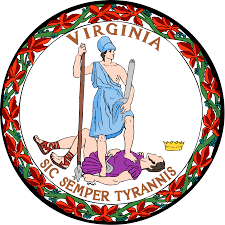 There are times when a child or an adult with diminished capacity will need a guardian and/or conservator appointed because he or she lacks the physical and/or mental capacity to care for themselves. The purpose of the guardianship and/or conservatorship is to ensure that the best interests of the incapacitated person are represented and accounted for. A guardian or conservator may be full, limited, or temporary. A guardian or conservator serves as a fiduciary to the incapacitated person. This mean that he or she stands in a relationship of trust to another and must act prudently and in the best interest of the person for whom he or she is appointed. Although often an individual may be appointed as both a guardian and conservator, these are two distinct roles.
A guardian is a person appointed by the court who is responsible for ensuring that the personal, day-to-day needs of a child or incapacitated adult are taken care of. These responsibilities can include support, care, health, safety, habilitation, education, therapeutic treatment and residence. Any person may file a petition for the appointment of guardian and/or conservator. In the case of a child, often the guardian is the primary caregiver, living with the child and fulfilling a parental role. In the case of an incapacitated adult it is usually an adult child, family member or other party that takes on this role. The guardian of an incapacitated adult is usually in charge of making sure that individual gets adequate medical treatment and that the caregivers are doing an adequate job of meeting his or her personal needs.
A conservator is a person appointed by the court who is responsible for managing the estate and financial affairs of an incapacitated individual. The conservator can take care of real estate, manage bank accounts, and handle investments. The conservator's duties can range from paying bills to managing real estate to buying and selling stocks and bonds.
Although having a guardian and/or conservator appointed for an incapacitated individual may be the best option, it is important to consult with an attorney as there may be other alternatives (such as a power of attorney). If you are interested in learning more about petitioning for the appointment of a guardian and/or conservator in Virginia, and if this is the right option for you, please contact the attorneys at Winslow & McCurry, PLLC at (804) 423-1382.