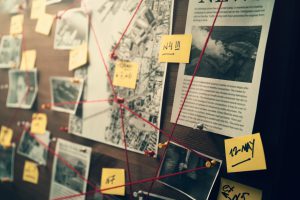 In July of 2020, the General Assembly lowered the bar for person's petition for Writ's of Actual Innocence based on non-scientific evidence.  Under prior law, the Court had to find by clear and convincing evidence that the "previously unknown, unavailable, or untested evidence is material, and when considered with all of the other evidence in the current record, will prove that no rational trier of fact would have found proof of guilt or delinquency beyond a reasonable doubt."  The clear and convincing standard was a high bar and was rarely proven by the petitioners.
During the 2020 General Assembly session, the standard of proof was lowered to preponderance of the evidence, which is simply stated as more likely than not.  This will lead to many more petitioners being looked at, and possibly granted, by the Court of Appeals.
A person can apply for a Writ of Actual Innocence if previously unknown or unavailable evidence comes to like showing that a person is actually innocent of a crime they have been convicted.  The petitions are filed in the Court of Appeals, but can be referred to the local Circuit Court for fact finding hearings.
If you or a loved one have previously unknown or unavailable evidence that casts light on a criminal conviction, contact the criminal defense and post-conviction attorneys at Winslow & McCurry at info@wmmlegal.com or (804) 423.1382.