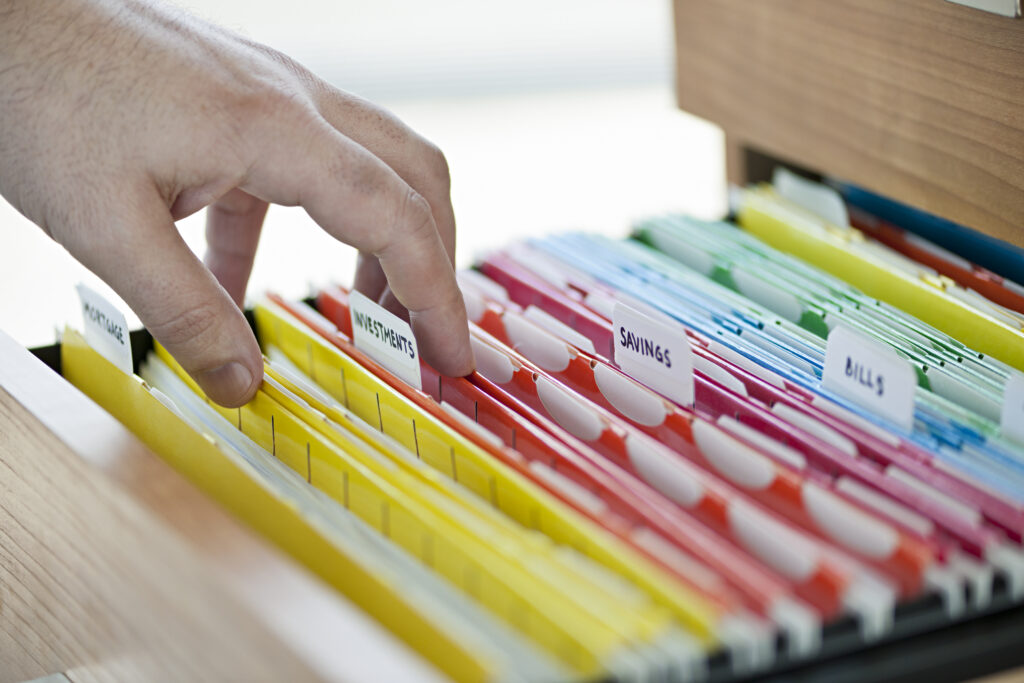 Many of our clients come to us in pursuit of making things easier on their loved ones once they pass on. While updating and streamlining your estate plan can certainly go a long way towards this goal, taking one additional step can make it even simpler.
Once you pass your Executor will likely have a number of questions. Some of the first things they will ask is "What assets am I administering?" "Where do I go to find them?" "Who do I talk to?" By gathering and organizing certain information about your estate ahead of time, you can save your executor the headache of having to conduct a wild goose chase once the time comes.
Examples of this information include:
• Login Information: Usernames and passwords to relevant accounts.
• Important Contacts: The names and phone numbers for any professionals you may work with on a frequent basis, such as CPA's, attorneys, financial planners, investment advisors, etc.
• Account Numbers & Names of the Institutions: Bank Accounts, Investment Accounts, Retirement Accounts, etc.
• Statements from Accounts: Bank statements, investment and/or brokerage statements, retirement plan statements, etc.
• Life Insurance: Copies of policies, institutions providing the coverage, amounts, beneficiaries names, etc.
• Real Estate Records: Deeds, mortgage information, list of properties, etc.
• Tangible Assets: Locations of any safes or boxes containing valuable assets such as cash, bonds, jewelry, etc.
• Business Owners: Entity organization documentation, any succession plan paperwork, etc.
• Social Security: Records for any benefits and payments you may receive from it.
• Family Matters: Divorce decrees, marriage certificates, birth certificates, pet veterinarian and registration records, etc.
Whether the information is assembled in a fancy binder or just handwritten on a legal pad, anything you can put together will help give your Executor a good jumping off point for administering your estate. If you're interested in learning more about estate plans, give us a call at (804) 423-1382 or email info@wmmlegal.com to schedule a consultation with one of our attorneys.  We would like to help.