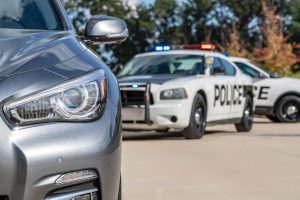 On March 1, 2021, several sweeping criminal justice reforms that were passed in last summer's special session of the General Assembly went into effect in Virginia.  One of the largest reforms were changes to what police officers can stop you for when driving a motor vehicle.
The law made several equipment violations and registration violations "secondary offenses" for the purposes of a traffic stop.  A secondary offense is one where a police officer cannot stop your vehicle for that violation, but if you are stopped for another reason the police officer can write you a ticket for it.  Additionally, the law built in some time for a person to get a registration or inspection fixed.  No person can be stopped unless the registration or inspection has been expired for four months.  These changes also included a rule that no evidence gained in violation of the secondary offense law can be used in court.
Perhaps the most important change in this law was police are now prohibited from basing a traffic stop, search or seizure solely on the odor of marijuana.  If you are driving vehicle that has been stopped for a lawful reason, and the officer smells marijuana, they CANNOT search your vehicle based on that alone.
If you have been charged with a criminal offense after March 1, 2021 and you believe the officer stopped or searched your vehicle improperly, contact the criminal defense lawyers at Winslow, McCurry & MacCormac for a free consultation at info@wmmlegal.com or (804) 423.1382.