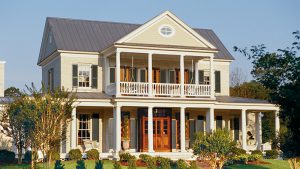 The purchase of a home (or any real property) is a important life event.  Our firm is lucky enough to work with individuals, families and businesses in the purchase and sale of real property.
In doing so, the seven most common mistakes we see as closing attorneys when a home is purchased are:
Being non-responsive to emails.
Time is of the essence in most legal matters, and purchasing a home is no exception.  Especially in the current market, it is possible for things to fall through the cracks when lenders have a heavy workload—they may not always remember to follow-up a second or even third time if they are not hearing back from you, which can ultimately lead to your closing being delayed.  Responding to any inquiries from your lender, real estate agent, or closing attorney's office in a timely manner helps to ensure a smoother process that aligns with the target timeframe.  Also be sure to read through all correspondence carefully to make sure you don't miss any important updates or deadlines.  In the end, good communication throughout the process helps keep everything moving forward towards the end goal of getting you into your dream home.
Not reading documentation carefully.
In addition to paying close attention to correspondence, home buyers need to ensure they are reading all of the documentation throughout the process carefully as well.  The best time for catching errors or making updates is before you get to the closing table—the earlier, the better.  This is especially true of the sales contract: you don't want to find out your first night in the home that there are issues with the utilities, or that you have no appliances, due to missing any provisions the seller added pertaining to such matters.  You also want to make sure you're keeping track of any important milestone deadlines, such as your window for making repair requests or cancelling the contract, if applicable.  Your realtor will likely help you stay on top of these items, but it never hurts to be aware independently as a safety net.
Not updating relevant parties when things change.
Decide to elope before your closing?  Change careers?  Want to use the property as a rental instead of your primary residence?  All of these are updates that could impact the loan and closing process, and need to be brought to the attention of your closing team and lender as soon as possible.  That way, any necessary adjustments can be made to your loan application and/or closing paperwork in advance of the closing date.  Another thing you will want to avoid is making any large purchases during the closing process.  Taking on new debt could throw off your financing, potentially leading to your closing being delayed, or worse: the contract on the home falling through.  Big purchases include items like vehicles, boats, or appliances.  When at all possible, it is best to wait until after you close.
Not using a consistent version of your name throughout the process.
Real estate is typically deeded into your legal name, and things can get convoluted if you use multiple iterations of it throughout the process.  Most closings include a name affidavit to ensure all of the basic iterations are caught (i.e. first and last; first, middle initial, and last; etc.), but it's always best to use the same version wherever possible for consistency purposes.  This is especially true if the name on your driver's license does not match the version on the finalized documents—if this is the case, you run the risk of not being able to execute them at closing as a notary will not be able to confirm you are the same individual.  As a best practice, always verify the lender has your full name at the beginning of the process, and avoid using any nicknames that are not on your identification materials.
Going into the process blindly.
It is always helpful to know a few basic things about what to anticipate prior to your closing.  Of course you will want to make sure you know where and when the closing is occurring, but you should also make sure that you've set aside enough time.  In addition to planning for the time it will take to execute a (often thick) stack of legal documents, you will also want to leave enough room to discuss any concerns or questions that might arise with your closing attorney.  While it is always best to ask about anything you're unsure of ahead of time, there may be certain provisions or documents you need clarity on the day of the closing.  Putting yourself in a time crunch for the closing ceremony may cause you to rush through the signing.  Once the documents are executed, they are legally binding.  Therefore, it is best to avoid scheduling any major appointments or travel plans immediately before or after your scheduled closing time.
Forgetting to make arrangements for your closing costs.
One of the biggest mistakes seen in the industry is forgetting to either set up a wire transfer, or, if paying by check, to obtain the funds as a cashier's check, for closing costs due at closing.  Many people bring their personal checkbook for these fees, but personal checks do not come with the same guarantee of available funds that cashier's checks do.  It is important to remember that your closing agent needs to have any required funds on hand as a condition of closing.  Typically closing agents will accept either wire transfer or a cashier's check, but some will only accept a wire transfer due to the fact that even with a cashier's check, there will be a gap between when the funds are made available in their escrow account.  As a best practice, investigate your funding options in advance so that you can plan to make arrangements a day or so beforehand.
Not speaking up if you're unsure.
Once the ink dries on your paperwork, the contracted terms become legally enforceable.  Therefore it is crucial to ask any questions you may have beforehand, no matter how big or small, to ensure there are no surprises later.  While incredibly exciting, buying a home is also a huge decision and commitment, so don't rush!  At Winslow, McCurry & MacCormac, your closing team would much rather you take your time and ask us to slow down so that you can feel confident in your decision.
If you are buying (or selling) real property, we would like to help.  Feel free to call us at (804)423.1382 or email us at info@wmmlegal.com to start the process with one of our licensed Virginia settlement agents.