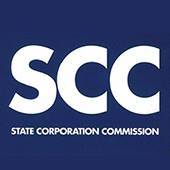 Can you imagine going through years and years of litigation, finally winning your case after a lengthy trial – only to learn that you are denied your judgment because your company was never properly registered with the Virginia State Corporation Commission?
Unfortunately, that the is exact fact pattern suffered by a Plaintiff in the Virginia trade secrets case of World Telecom Exchange Communications LLC vs. Yacoub Sidya, et. al.
The Plaintiff, a foreign corporation doing business in Virginia sued Sidya for misappropriation of trade secrets.  Despite being warned by pre-judgment motions by the Defendant, the Plaintiff went forward without registering its company with the SCC.  World Telecom won a final judgment and sought to enforce its judgment – when it was stopped because it never properly registered itself as a foreign entity doing business in Virginia as required by Va. Code § 13.1-1057(A).
Under Virginia law, a foreign business (or any business) – must be registered with the SCC PRIOR to final judgment in order to receive and enforce a judgment.
If you are a foreign business or a Virginia business that needs help registering with the State Corporation Commission – or if you require a Virginia registered agent – our attorneys would like to help.