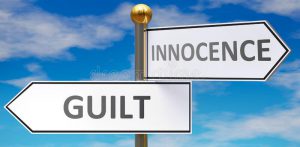 A question we frequently get from people is whether they can withdraw their guilty plea.
Virginia Code § 19.2-296 provides that a "motion to withdraw a plea of guilty … may be made only before sentence is imposed …; but to correct manifest injustice, the court … may set aside the judgment of conviction and permit the defendant to withdraw his plea."
According to the Supreme Court of Virginia, after the plea, but prior to sentencing, the statute encompasses a range of possible defects:
"[T]he withdrawal of a [pre-sentence] plea of guilty should not be denied … where it is in the least evident that the ends of justice will be subserved by permitting [it]. The least surprise or influence causing a defendant to plead guilty when he has any defense at all should be sufficient grounds for permitting a change of plea. … Leave should ordinarily be given to withdraw a plea … if it was entered by mistake or under a misconception of nature of the charge; through a misunderstanding as to its effect; through fear …; was made involuntarily for any reason; or even where it was entered inadvisedly, if any reasonable grounds is offered for going to the jury
Parris v. Commonwealth, 189 Va. 321, 325 (1949). In limited circumstances, "poor advice by counsel could constitute a basis to withdraw a guilty plea." Booker v. Commonwealth, 61 Va. App. 323, 333 (2012).
Recently, the Supreme Court of Virginia also added prejudice as component to the plea-withdrawal calculus. See Small v. Commonwealth, 292 Va. 292 (2016). Examples include losing witnesses or other evidence since the guilty plea or waiting years to withdraw it while a case drags on.
Every case is unique in how the proceedings went so awry that a plea withdrawal is necessary. The typical remedy for the kinds of issues listed above is to withdraw the guilty plea and proceed to trial. The courts themselves have remarked that "no fixed or definite rule applicable to and determinative of all cases can be laid down" in these situations.
If you or someone you know needs more help in handling their criminal matters after they have already entered a guilty plea in the Richmond, Hanover, Henrico, Chesterfield or surrounding areas, call us for a consultation at 804-423-1382 or email us at info@wmmlegal.com and we can help. We have experience handling these kinds of legally complicated matters, and we can put our knowledge to work for you.