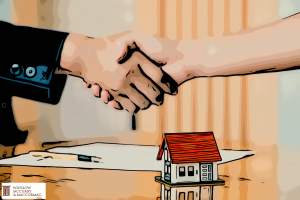 We are proud to announce that effective immediately, Winslow, McCurry & MacCormac, PLLC is offering real estate closings as a legal service in the greater Chesterfield region and we invite you to keep us in mind for your next settlement.
Located in the heart of the Village of Midlothian in beautiful Sycamore Square, Winslow, McCurry & MacCormac has set the benchmark for an array of legal services for over a decade.  Our lawyers have been recognized in Legal Elite, SuperLawyers, and by Martindale Hubbel as A/V and Client Champions.  As a firm, we are also highly engaged with our community through a variety of organizations including Rotary, Kiwanis and Ruritans and believe in "doing good" in the service of others.
Our skilled lawyers provide a personalized approach to closings that emphasizes engagement with parties to provide a closing that is on-time, professional and smooth.  Our website easily provides clients access to and engagement with their closing 24/7, encouraging on-time communication and facilitation.  We hope to work with you and your clients to help them achieve the American dream.
Professional on-time closing service
Conveniently located on Midlothian Tpke in Midlothian
Personalized attention
24/7 Client access to closing information/file progress
Highly-rated attorneys
Should you need to schedule a closing with one of our closing attorneys at Winslow, McCurry & MacCormac, we can be reached at (804) 423-1382 or you can email us at info@wmmlegal.com.