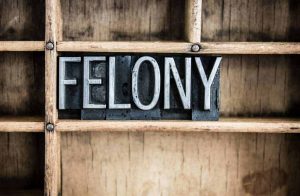 In an earlier post on collateral consequences, we wrote about how felony convictions can result in life-altering events that forever change the course of how society treats you. Frequently clients charged with a felony offense—along with the families and other loved ones—have as many questions about those as they do about possible jail and fines.
Prosecutors are understandably reluctant to simply dismiss charges outright when they have angry victims, offended law enforcement, and supervisors closely monitoring their plea agreement practices. So—if a client can live with a conviction of some sort—one way that charges can be resolved short of the worst outcome is to recharacterize felony charges as misdemeanors. The simplest ones for clients to understand are reducing second-, third-, or subsequent-offense crimes (e.g., theft, carrying a concealed weapon) or first-offense charges, which can be only misdemeanors.
But some felony offenses don't have a misdemeanor level crime, calling for some creativity on the part of defense counsel.
For their part, prosecutors want the charge at conviction to reflect some of the essence of the original charge. They have good reasons to want to reduce charges to misdemeanors too. Few cases are so clear from the evidence that they need not even consider negotiating with the other side: there can be problems with identifying the culprit, issues with physical evidence, or ambiguous proof of the elements of the offense, like intent.
Some extremely serious charges (including such crimes as assault and battery, robbery, malicious wounding, etc.) can—in extraordinary circumstances—be reduced a great deal and in such a way that keep a felony off someone's record. No attorney can change the circumstances that resulted in the charge coming in the first place. And some evidence of a felony charge is insurmountable. But an attorney can highlight the issues with a case to help persuade a prosecutor to consider whether some cases are strong enough to merit a felony conviction.
If you or a loved one is facing a felony charge that that might benefit from the careful attention of an attorney experienced with criminal cases and you are in the Richmond, Henrico, Hanover or Chesterfield area, call the attorneys at Winslow & McCurry for a consultation at 804-423-1382 or email us at info@wmmlegal.com and we can help!