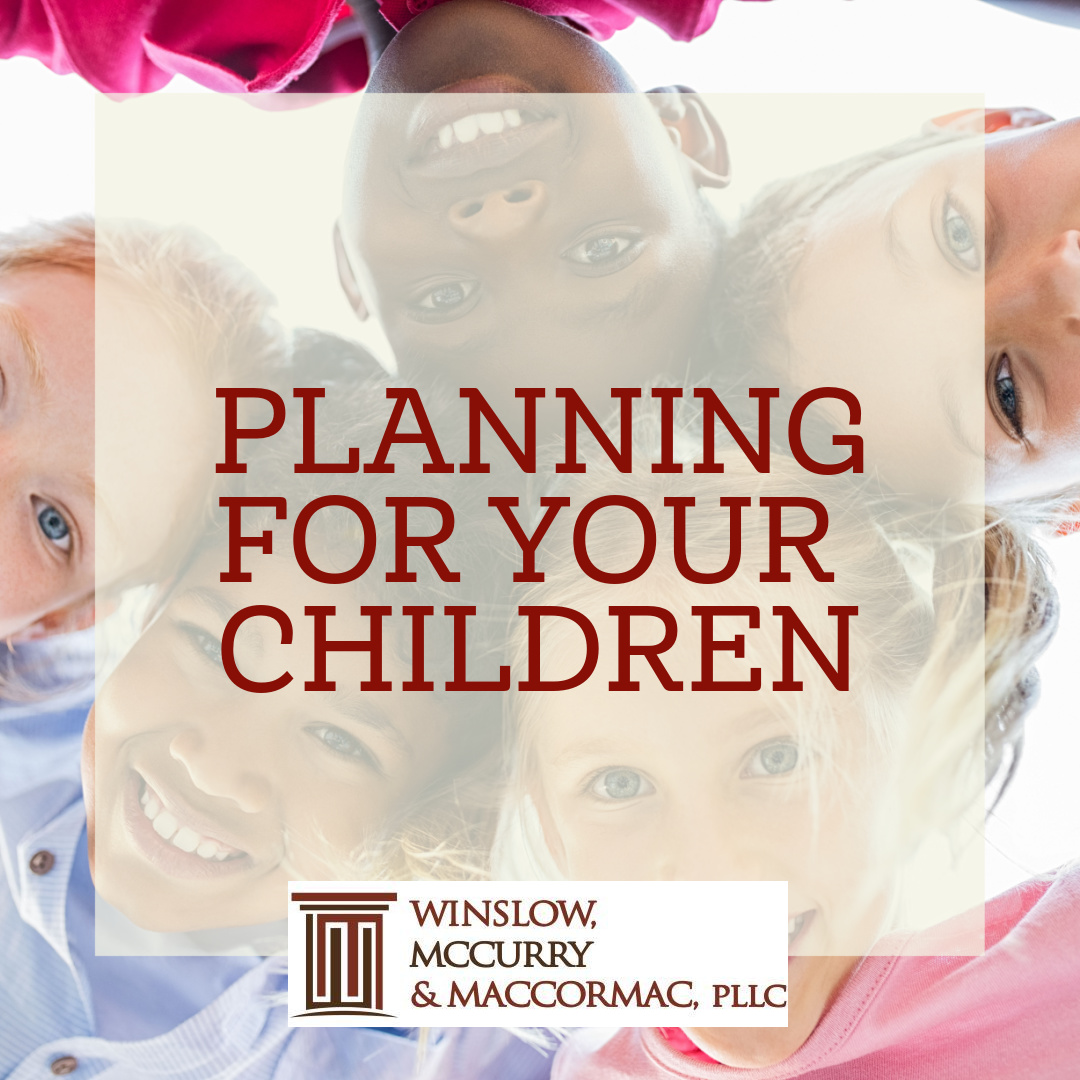 We often have clients approach us asking questions regarding putting a plan in place for their minor children should something happen to them.  A difficult subject for any parent to address, we start with three important pieces of advice:
Create a will to appoint a legal guardian or guardians for your children to care for their physical health, care and overall well-being. In considering the best interest of minor children, the court will take into consideration the parents' written wishes. Who would raise your children as you would if you were still here?
Appoint a trustee under a testamentary trust or revocable living trust to manage assets on behalf of your children, for their benefit, until they reach adulthood. Who do you trust to set your children up for success?
Create a will and/or trust to set guidelines on if and when your children will inherit assets outright. The answer to this question is unique to your family and situation.
These are of course general first steps.  Our Estate Planning Attorneys will talk through your individual situation to help create an estate plan that best suits you and your family. Call Winslow, McCurry, & MacCormac, PLLC at (804) 423-1382 to set up an initial consultation.