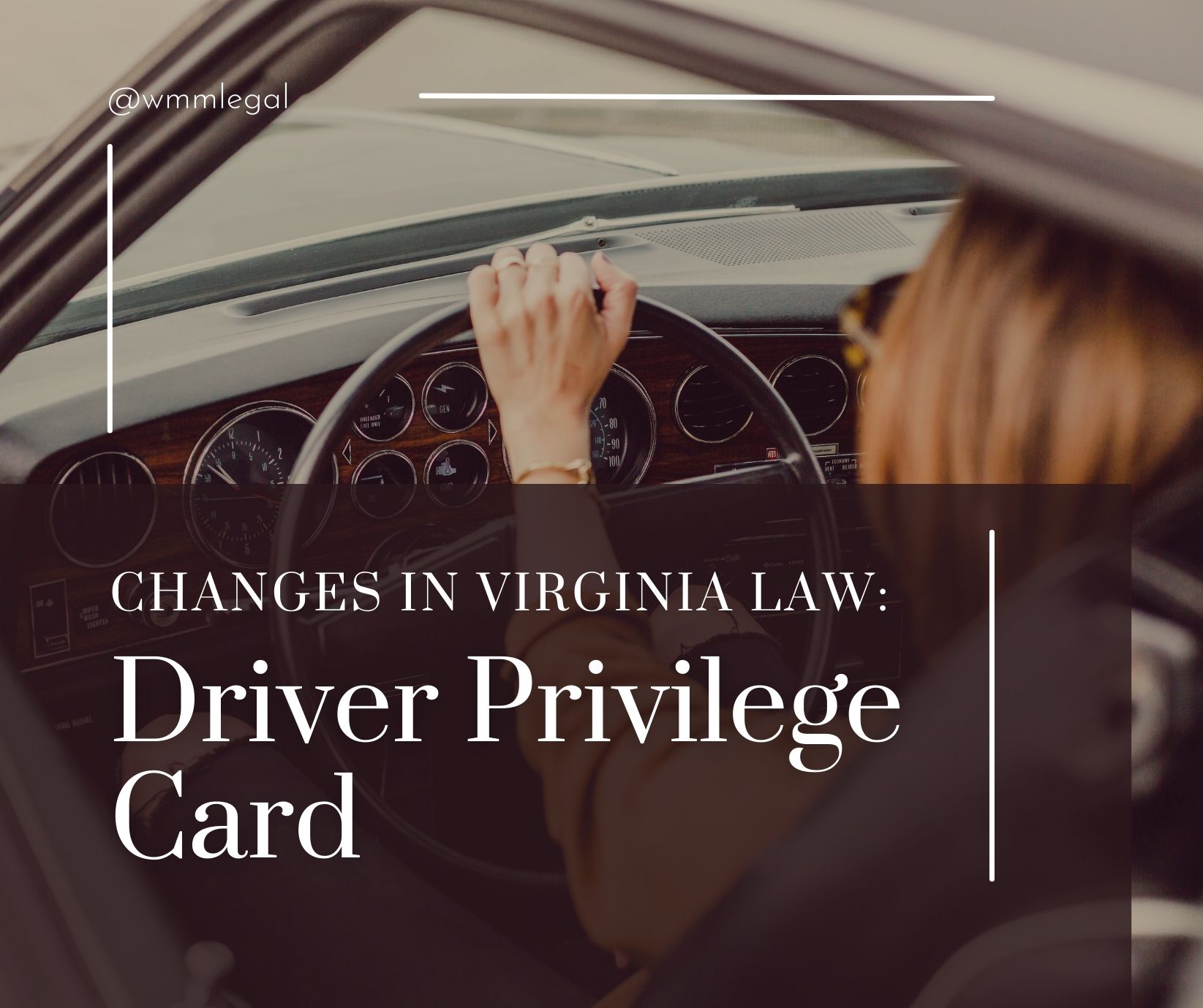 A new change to Virginia law allows non-U.S. citizens to qualify for a Driver Privilege Card, which functions as a driver's license exclusively for non-U.S. citizens. This card grants Virginia residents, regardless of their citizenship, the ability to legally drive without requiring proof of legal presence or U.S. citizenship.
You may be eligible to obtain a driver privilege card if you meet the following requirements:
Reside in Virginia as a non-U.S. citizen;
Have a reported income from Virginia sources or have been claimed as a dependent on a Virginia tax return within the last 12 months;
Maintain an active driving privilege in Virginia or any other state, without any current suspensions or revocations, and possess a clean record regarding insurance-related infractions
Be at least 16 years and three months of age or older.
If you have questions about the driver privilege cards or want help applying for one, contact the lawyers at Winslow, McCurry & MacCormac at 804.423.1382 or Info@wmmlegal.com.  We would like to help.