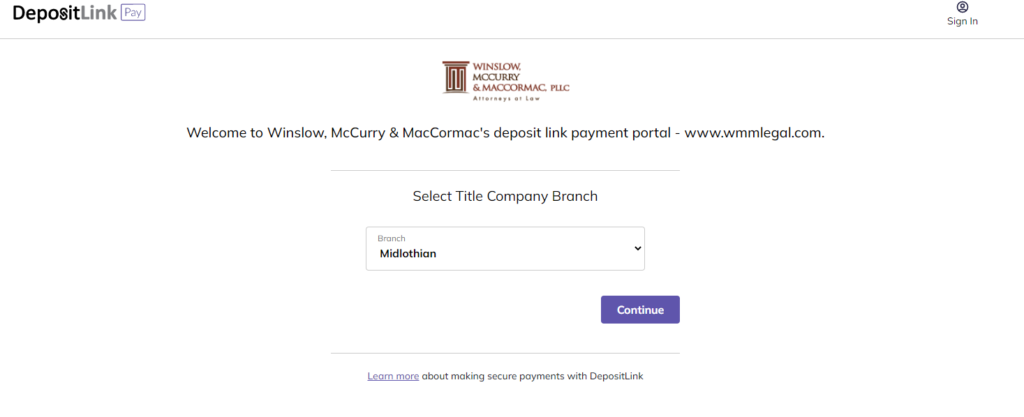 Our primary goal when assisting clients with residential and commercial real estate transactions it to make the buying and selling process as seamless as possible.  In keeping with this goal, WMMLegal is a proud vendor of Deposit Link for our residential and commercial real estate closings.
Deposit Link allows for an EMD (earnest money deposit) relating to residential and commercial real estate closings to be paid electronically via their payment processing – allowing clients to pay their EMD without the necessity of dropping a check off at our office or wiring the money from their bank. (Of course, if dropping a check off is easier for you – we have a mail box slot in our middle door and you are always welcome to drop off EMD through that mail box slot at any time 🙂 ).
Please note, DepositLink offers their services with a small processing fee of $12. This fee goes 100% to DepositLink. We do not charge any additional fee to the buyer for use of the service.
If you are a client seeking to utilize our DepositLink account our link can be found below!
www.depositlink.com/pay/wmmlegal
If you have questions about this service or need assistance with the sale or purchase of real estate, please feel free to reach out to us. We would be happy to help!