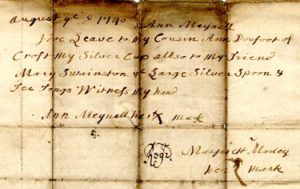 The coronavirus pandemic is prompting many people to write their wills and take care of their estate planning. But what if you have already executed a will, and you just want to change one or a few things? Under Virginia law, you are allowed to change or revoke your will at any time. If you decide you want to revoke your will completely, you may either physically destroy the will or execute a new one that states the previous will is no longer valid and your new will is intended to be your last will and testament. The new will must adhere to Virginia's rules – you must sign it in the presence of two witnesses and have it notarized.
If you need to make changes to your will, it is best to revoke the existing will and make a new one. However, if you only have very simply changes to make, you could add an amendment to your existing will – this is known as a codicil. Many people try to add a codicil by adding a hand-written note in the margin of their will, but it is important to remember that even codicils must follow Virginia law – in other words, for the codicil to be valid, it must be signed in the presence of two witnesses and be notarized. It is best to consult with an attorney before making any changes to ensure that they are valid and will be upheld in probate court.
If you want to revoke or make changes to your will, please don't hesitate to contact one of our experienced Virginia estate lawyers for a one-on-one consultation at (804) 423-1382 or info@wmmlegal.com.  We would like to help.