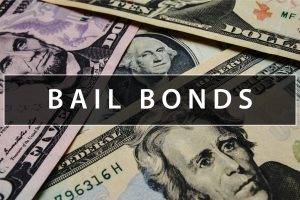 If you are arrested in Virginia, whether on a misdemeanor or a felony, the first thought is will I be released?  Or do I have to sit in jail until my case is heard.  That depends on a lot of factors, and is addressed through the bail and bond system.  Bail is the pretrial release of a person upon terms and conditions.  Bond is the posting by a person or his surety of a written promise to pay a sum of money to assure the performance of the terms and conditions of the bail.
If you ever find yourself arrested in Henrico, Richmond, Hanover, Chesterfield, Powhatan or any other central Virginia jurisdiction, the first place you will be taken is to the magistrate.  The magistrate is a neutral judicial officer who issues criminal warrants and makes bail determinations.  The magistrate will determine whether to grant bail or hold a person.  If the magistrate does not grant bail, then the person can appeal to the District or Circuit Court where the case will be heard.
The Court will hold a bond hearing to determine whether the person is a risk to public safety or a flight risk, and will either deny bail, set bail with a secured or unsecured bond.  A secured bond is secured by money or property, a bondsman will typically charge 10% of the bond.  An unsecured bond, also known as a personal recognizance bond (PR Bond), only requires a signature.
Bond hearings are the first step to successfully defending your case, and it is important to have an experienced attorney arguing your case before the Court.  Contact the criminal defense attorneys at Winslow, McCurry & MacCormac if you or a loved one need help securing pretrial release from jail.