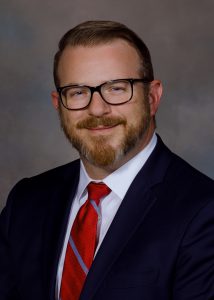 Steve Mutnick is a partner with the firm practicing primarily in the areas of criminal, traffic defense, and as private counsel in civil cases, including custody and visitation.  Steve regularly practices in the counties of Chesterfield, Henrico, Hanover, Richmond City, Powhatan and other jurisdictions in central Virginia.  He is certified by the Indigent Defense Commission as defense counsel for misdemeanors, juveniles, and felony cases. 
Steve regularly represents those accused of serious criminal matters including murder, violent crimes, drug distribution and possession, theft and larceny related crimes, and other offenses in front of both Judges and juries.  Steve has been a practicing criminal attorney since 2007. 
Steve serves as Counsel to the House of Delegate's Courts of Justice Committee, where he advises the members of the General Assembly on important issues in criminal and civil law.  From 2016 to 2018, Steve served on the Chesterfield-Colonial Heights Criminal Justice Board.
Steve is has been an instructor for the Virginia CLE since 2013.  In 2016, he created and was lead faculty in Representing the Criminal Juvenile Defendant: Navigating the Juvenile Justice System.  Since 2017, Steve has been the lead faculty and moderator of the DUI Defense and Defense of Serious Traffic Offenses continuing legal education program.  Steve has also taught at the Commonwealth Attorney's Services Council Spring Institute, the Virginia State Police Academy and the Henrico Police Academy.  Steve was also the author of the "Juvenile Criminal Defense" chapter in the Virginia Deskbook for Practitioners. 
Steve entered private practice in 2013 after serving as an Assistant Commonwealth's Attorney for five and one half years.  He was an Assistant Commonwealth's Attorney in Loudoun and Henrico Counties for over five years.
Born and raised in Burke, Virginia, Steve attended the College of William and Mary with a major in Public Policy.  After college, he attended the TC Williams School of Law at the University of Richmond.