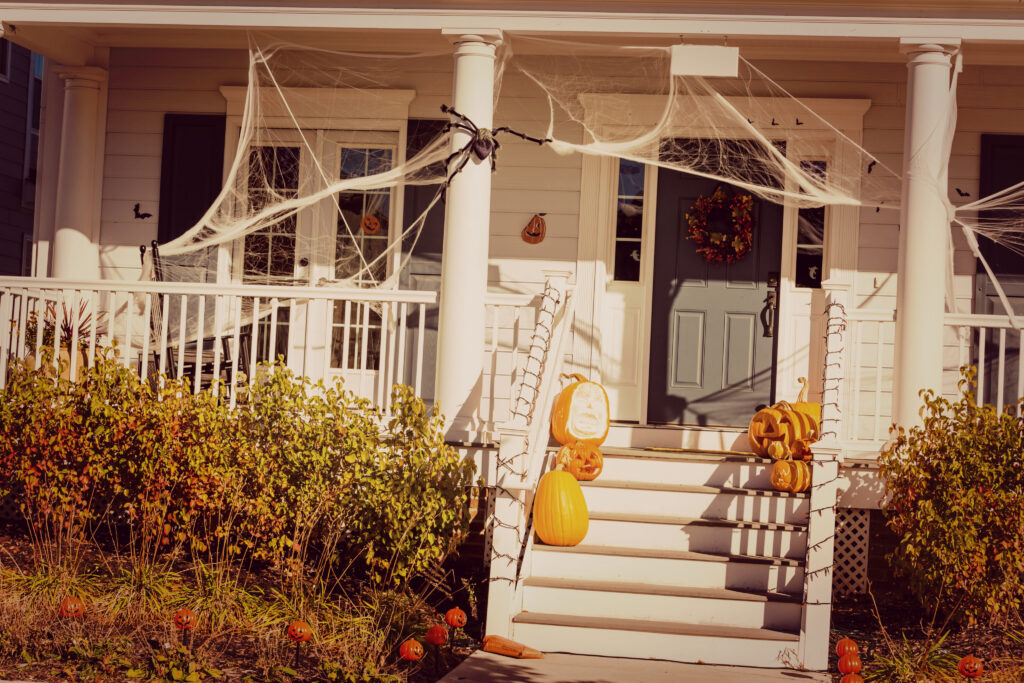 With Halloween right around the corner, it's important to start scanning your property now for any potential risks that could lead to liability. Halloween night is notorious for involving a lot of commotion – its dark, children are running around and distracted, some may be wearing masks that obstruct their vision, all of which makes it even easier for them to trip on hazards while hunting for candy.
What exactly is premises liability? It means that if a visitor is injured on your property, and you are found to be at fault, you could be on the hook for compensating the injured party. In legal terms, trick-or-treaters are typically considered "invitees" if you have your porch light on or have placed candy out for them to help themselves to. This means that the property owner owes them a reasonable level of care, such as warning them about a loose railing or a slippery sidewalk.
Identifying potential risks is important whether you own the property or not. If you are a property owner, you may be held responsible for the accident.  If you rent the home, typically your landlord will be responsible, but this is where it's important to check your lease agreement as there may be a provision regarding premises liability.
Tips to Keep the Trick-or-Treaters Safe:
Take a look around your property and note any trip hazards, especially in the locations you expect the trick-or-treaters will be passing through.
Check the porch lights to make sure no bulbs need to be replaced so that your walkways are well-lit.
Test your steps and railings to ensure they are functional.
Put candy for trick-or-treaters in a bowl closer to the end of the driveway if you feel like your yard/walkways are unsafe.
Make sure your pets are tucked away! While there are few things more adorable than a dog in a Halloween costume, they can easily get spooked by all of the noises and react negatively.
Ensure that your spooky decorations are well secured and in places that will not be hazardous for trick-or-treaters.
Finally, check your insurance coverage and note if it covers premises liability, just so you're aware of your options should you need them.
The more you can do ahead of time to make sure your property is safe, the less likely it will be that any accidents occur. We hope you all have a fun (and SAFE) Halloween!