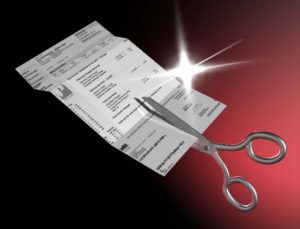 The mortgage payment is perhaps the fundamental item in many household budgets.  This is because the family home is still seen as the primary vehicle for family wealth-building.  In times of financial distress, it can be common to become late on payments or even fall behind and face foreclosure.
Individuals often file a Chapter 7 or Chapter 13 bankruptcy petition.  If you file a bankruptcy prior to the foreclosure sale, it will stop the sale until the bankruptcy case closes or the mortgage company receives permission from the court ("relief") to proceed.  If you file after the foreclosure, the bankruptcy court cannot set aside the sale.
In a Chapter 7 bankruptcy, if you meet the eligibility requirements, you may be able to discharge many of your debts such as credit cards and medical bills.  If you want to keep your house you must continue to make your mortgage payments.  A Chapter 7 is most helpful if you have other debts or garnishments that, if eliminated, would free up your income so you can make your mortgage payments.
In a Chapter 13 bankruptcy your attorney will help you establish a payment plan that would allow you to pay your mortgage (your regular monthly payment plus a portion of any past due balance) as well as a percentage of your other debts.  How much you have to pay depends on your income, assets, and the nature of debts.  You have to have enough money to pay the payment plan so you must have steady income to make your payments.
At any time before or during a Chapter 7 or Chapter 13 bankruptcy petition, you have the right to ask your mortgage lender for a loan modification application.  Once completed, the application must be received and answered by the mortgage company.  While the terms of modifications may differ, it is possible to be offered a reduction in monthly payment as an option.
To file bankruptcy, or for legal assistance or questions related to bankruptcy, please call Winslow & McCurry at (804) 423-1382 and schedule your consultation today!