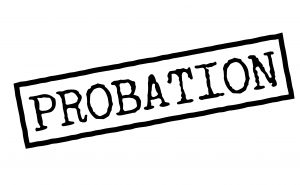 It has been six months since Virginia law changed regarding probation violations, and there are still more questions than answers as to the application of this law.
A few things have become clear over the past six months.  First, whether your probation violation is your first, second, or third depends on the specific charge you are being violated on.   This means, even if it is your 10th violation over all, but only your first on this charge, it would be treated as a first.
Second, many Judges have been finding that many violations are special condition violations, which do not fall under the sentencing guidelines of the law.  If you violate a special condition, then the Court is free to impose any or all of your time.
Finally, in the Richmond area, for those with 3rd or subsequent offenses, the new sentencing guidelines seem to be harsher than the typical sentence was before the law change.  The Richmond area courts were typically understanding of technical violations, and the sentences reflected that.
The criminal justice system is still trying to adjust to the new world of probation violations.  If you are facing a probation violation in Henrico, Richmond, Hanover, Chesterfield, Powhatan or any other central Virginia jurisdiction, it is more important than ever to have an experienced criminal defense attorney at your side.  Contact the criminal defense attorneys at Winslow, McCurry & MacCormac today.