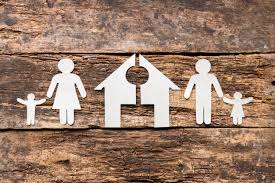 In Virginia, not all petitions for child custody, visitation, or support necessarily go to trial. This is, in part, because the Court must refer the parties in "appropriate cases" to mediation. See Va. Code § 20-124.4(A).
Mediation is an alternate dispute resolution (ADR) process in which the parties discuss their dispute with a trained mediator in a confidential setting outside of court. Parties are commonly allowed to bring an attorney, though the mediator is trained to lead the discussion if attorneys are not present.
Mediation can often be favorable to the parties because it allows them to retain a measure of control over their own case.  This is especially beneficial for cases involving families, which are uniquely personal and emotional. During a mediation, the goal is for the parties to collaborate and reach a mutually agreeable resolution.
If the parties are able to reach an agreement during mediation, either the mediator or one of the attorneys (if present) draft an order reflecting the parties' agreement. That order is then submitted to the Court for the judge's approval and entry. Alternatively, If the parties are not able to reach a resolution at mediation, the matter is then set for trial and will be decided by a judge.
Another benefit of mediation is that court-ordered mediation is free to the parties, per the Virginia Code. As one can expect, the Courts dockets are extremely busy. Referring cases to mediation benefits the courts because it tends to result in fewer cases going to trial, thus freeing up the court's case load. This is likely why the general assembly provided that the costs for all referrals to mediation from Juvenile and Domestic Relations Courts are to be paid by the Commonwealth.
Because each case involves unique circumstances, it is best to consult with an experienced attorney to explore your options. If you have questions about child support, custody, or visitation and need assistance from someone with intimate knowledge Virginia civil law, please do not hesitate to contact our firm at 804-423-1382 or info@wmmlegal.com to schedule a one-on-one consultation with one of our experienced Virginia attorneys.