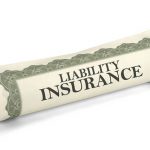 When a company files a Chapter 11 petition, what are your rights as a creditor as it pertains to your ability to collect under a liability insurance policy held by the debtor?
Patricia Bronte notes in the Insurance Coverage Law Bulletin, "When an insured entity becomes a debtor in bankruptcy, the interests of liability insurers collide with fundamental principles of the Bankruptcy Code. Most liability insurance policies require the policyholder to pay a deductible or self-insured retention ("SIR") before the insurer is obliged to pay anything. And many insurance policies require the policyholder to pay the entire claim first and to seek reimbursement from the insurer. Almost by definition, however, insolvent policyholders are unable to make these upfront payments. Indeed, in many cases, the policyholder's inability to do so in the face of a deluge of litigation was the principal cause of the insolvency in the first place."
In 2005, Virginia adopted legislation requiring insurance policies to contain a provision stating that a policyholder's bankruptcy or insolvency will not relieve the insurer of its obligations under the insurance policy.  It states as follows:
§ 38.2-2200. Required provisions as to insolvency or bankruptcy, and as to when action maintained against insurer.
No policy or contract insuring or indemnifying against liability for injury to or the death of any person, liability for injury to or destruction of property, or liability for injury to the economic interests of any person, shall be issued or delivered in the Commonwealth unless it contains in substance the following provisions or other provisions that are at least equally favorable to the insured and to judgment creditors:
1. That the insolvency or bankruptcy of the insured, or the insolvency of the insured's estate, shall not relieve the insurer of any of its obligations under the policy or contract.
2. That if execution on a judgment against the insured or his personal representative is returned unsatisfied in an action brought to recover damages for injury sustained or for loss or damage incurred during the life of the policy or contract, then an action may be maintained against the insurer under the terms of the policy or contract for the amount of the judgment not exceeding the amount of the applicable limit of coverage under the policy or contract.
As a result, many insurance policies now contain this "bankruptcy" provision, but this provides little guidance for a policyholder's failure or inability to meet an initial payment obligation.  Does the "bankruptcy" provision have any effect on the policyholder's obligation to fund initial losses as an absolute precondition to coverage?  Does the "bankruptcy" provision excise the deductible and SIR provisions from the policy altogether?
If you are a Creditor in a Chapter 11 bankruptcy and have questions regarding your claim, please call Winslow & McCurry, PLLC at (804) 423-1382 to speak with an attorney for a consultation.