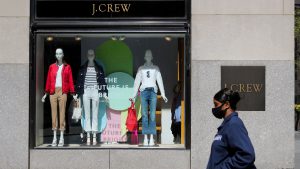 According to USA Today, twelve midsize to large corporations – all with more than $10 million in debt – filed for Chapter 11 bankruptcy protection during the third week of June, another consequence of the coronavirus pandemic and continued trouble in America's oil industry.
Epiq Systems Inc. reports that Chapter 11 business bankruptcy filings increased 26% in the first half of this year as more companies sought protection from creditors during the coronavirus pandemic.
U.S. courts recorded a total of 3,604 businesses filing for chapter 11 protection in the first six months of 2020, up from 2,855 in the first half of 2019.  Commercial chapter 11 filings were up 43% last month from June of last year.
With corporations filing Chapter 11, your business may be a creditor.  It is important to protect your interests in the Chapter 11 reorganization.  Please contact our office today at (804) 423-1382 for more information or to schedule your appointment with bankruptcy counsel.