Impacted from COVID-19, Ann Taylor and Lane Bryant's parent company, Ascena Retail Group (ticker: ASNA) filed a Chapter 11 bankruptcy petition in the Eastern District of Virginia in Richmond on Thursday.  It seeks to reorganize over $1 Billion in debt.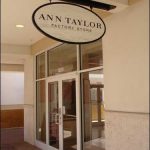 "Throughout the restructuring process, the Company's brands, including Ann Taylor, LOFT, Lane Bryant, Justice and Lou & Grey, will continue to provide customers with compelling fashion assortments and an exceptional shopping experience," read a statement issued. Currently, the Company is operating with 95% of its store base reopened and continues to serve customers in those stores and through its e-commerce brand websites.
As part of the balance sheet restructuring contemplated by the Restructuring Support Agreement, the Company will optimize its brand portfolio and strategically reduce its footprint with the closing of a significant number of Justice stores and a select number of Ann Taylor, LOFT, Lane Bryant and Lou & Grey stores. This includes the exit of all stores across brands in Canada, Puerto Rico and Mexico and the closure of all Catherines stores.
Retail bankruptcies continue to be filed across the United States. Winslow & McCurry represents creditors affected by Chapter 11 petitions protect their interest to the extent advisable given all the circumstances, including filing proofs of claim, motions for relief in personal injury or other cases, etc.  For more information or to schedule a consultation, please call is at (804) 423-1382.