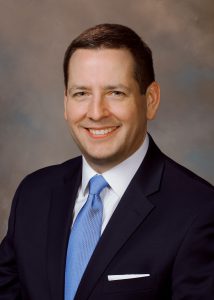 David was born and reared here in Richmond. He attended Mary Washington College where he received a Bachelor of Science in Psychology, then the University of Alabama where he received his law degree. At Alabama, he served as Editor-in-Chief of the Law & Psychology Review.
David prosecuted for over 10 years in Danville, Orange, and Fredericksburg. Between those three jurisdictions, he tried dozens of jury trials and thousands of bench trials. He also personally handled nearly 150 appeals at the petition stage. In addition, David clerked for the Honorable Charles S. Russell and the Office of the Chief Staff Attorney at the Supreme Court of Virginia. There, he drafted opinions, presented recommendations to the justices in criminal and civil matters, processed cases involving the Court's original jurisdiction and drafted final orders, and reviewed appeals for procedural compliance.
David's practice centers on four areas.
First, criminal litigation, where his record trying major felonies—e.g., homicides, sexual assaults, robberies, domestic violence, and complex frauds—benefit those facing potentially life-changing outcomes. He has experience before juries using experts to illustrate mental illnesses, personality disorders, and the sciences of neuropsychology and forensic psychology. His past prosecutorial experience working with law enforcement and investigative special grand juries he uses to unearth the evidence clients need to present the full picture of their cases at trial. David also has training from the National Computer Forensics Institute and experience using computer and other digital evidence to successfully try cases before juries.
Second, appeals, starting as early as helping trial counsel plan litigation before trial begins, and then beyond—where his years of experience crafting successful arguments have persuaded appellate courts to rule in favor of his clients. David can assist counsel with pretrial motions that make settlement negotiations more likely to resolve matters without expensive and time-consuming litigation, make victory at trial more likely, and protect a case from appellate review. His familiarity with the demanding requirements of appeals can protect a client's case by assisting trial counsel in preserving issues for later review. David also assists other attorneys in other offices by serving on moot court panels when they prepare for appellate oral arguments.
Third, university and college administrative proceedings involving Title IX and sexual misconduct complaints. David represents both victims and those accused of violating campus policies—assisting them during the investigations schools conduct, preparing clients for the process, and helping them handle review board hearings when either side contests the investigation's conclusions. His experience in tracking down witnesses, understanding victim/perpetrator dynamics, and handling cases involving toxicology, psychology, psychiatry, and medical issues ensures due process and can help clients bring the evidence school officials need to resolve these quasi-criminal matters. School misconduct complaints can also result in parallel criminal proceedings. And clients benefit from an attorney with an understanding of the differences between the two and how one can affect the other.  Whether the claims are made at Virginia Commonwealth University (VCU), Virginia Union University (VUU), University of Richmond, Virginia State University (VSU), Richard Bland College, John Tyler Community College, J. Sergeant Reynolds or elsewhere, proper representation to protect reputation, future and livelihood is essential.
Fourth, helping clients obtain or defend against efforts to obtain a protective order. Domestic violence matters do not involve only criminal proceedings. Parties can ask courts to order the other side not to contact them, to gain exclusive possession of their home, to keep their pets, and to take exclusive possession of vehicles both parties own. Protective orders also carry other consequences—like being prohibited from obtaining firearms and mandatory jail time if the order is violated. Protective order litigation also potentially carries attorneys' fees awards that can help defray a client's costs—or force a client to pay the other side's legal expenditures. Working in conjunction with Winslow & McCurry's domestic relations attorneys, David coordinates clients' efforts to work through contentious and emotionally charged issues at home that find their way to court.
David lives with his wife and sons in Henrico County.